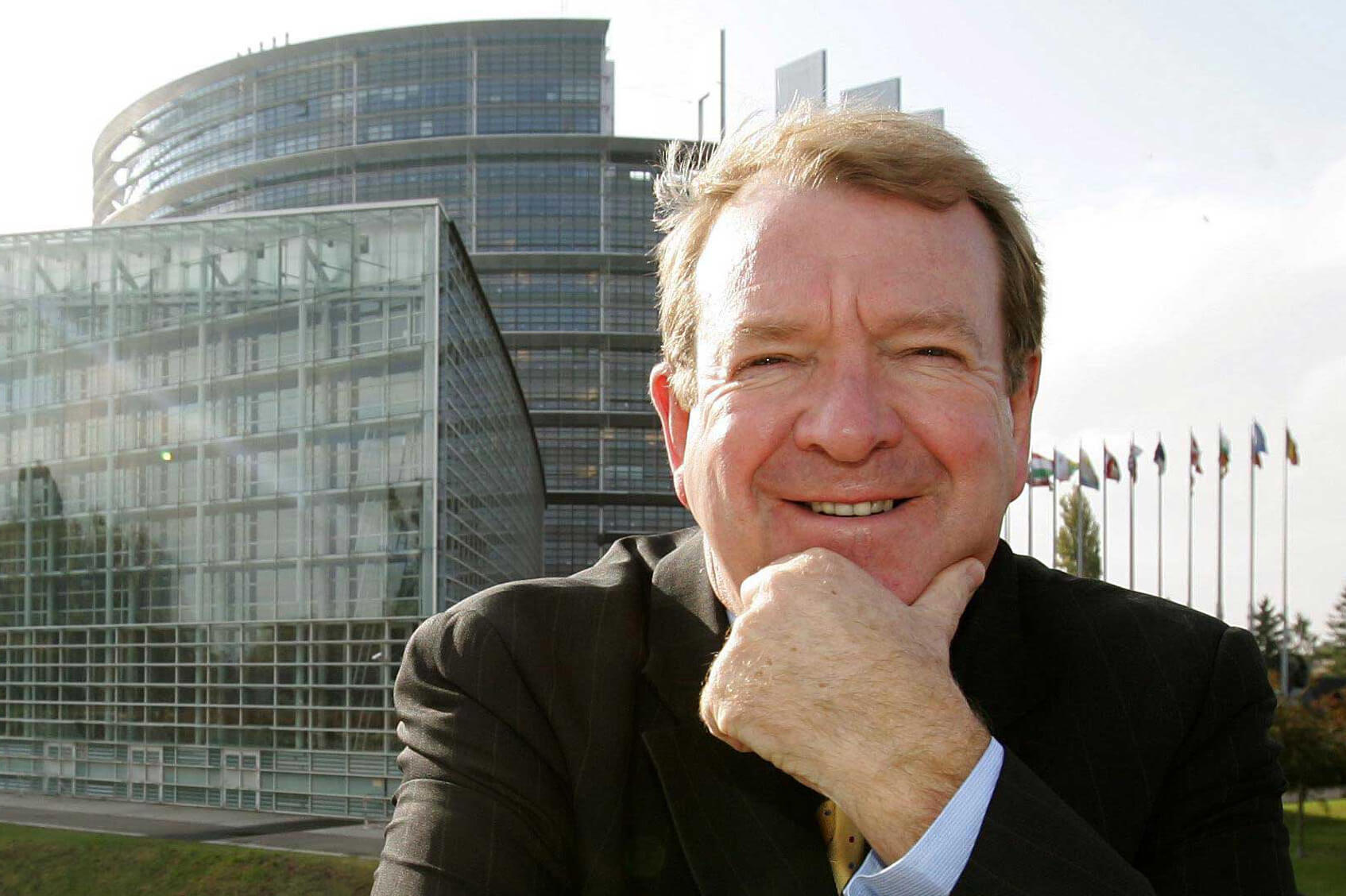 A renowned political activist and campaigner of many years' standing, Struan represented Scotland in the European Parliament from 1999 until 2014.
The son of an Ayrshire farmer in South West Scotland, Struan was educated at the West of Scotland Agricultural College and ran the family farm until he was elected to the European Parliament in 1999. Struan entered local politics at the age of 22, winning election to his local council. He served as a councillor for 22 years, rising to the position of Council Leader. He fought three separate Westminster elections as a candidate for the Conservative Party before finally being elected as a Euro MP in 1999.
Struan is a well-known public speaker, debater, broadcaster and regular contributor to the press. He is the author of 5 books. An accomplished speaker, Struan has undertaken lecture tours and addressed audiences around the world. He has lectured in some of the world's leading universities and colleges including Cambridge, Edinburgh, St Andrews, George Washington University, Université Jean Moulin – Lyon, University of California – Berkeley, University of Ljubljana, as well as in many parliaments and conferences around the world.
His broad interests embrace international and humanitarian affairs. Struan was President of the European Parliament's Delegation for Relations with Iraq from 2009-2014 and President of the Friends of Free Iran Intergroup from 2002-2014, during which time he travelled regularly to Iraq, Kurdistan and the Middle East.
Struan retired from the European Parliament in July 2014. He founded and is President of the European Iraqi Freedom Association (EIFA).
Struan is married to Pat, a freelance journalist and former News Editor with BBC Radio Scotland and has two adult sons and 3 grandsons.
Having heard investors that I know well, actively stepping back from investing in the Scottish economy, I fear for the future and am urging business leaders to share their support for Scotland to remain in the Union of the United Kingdom. It will only be by strength of voice and an evidenced based case that we will be able to defend the will of Scottish businesses of all sizes to remain in the Union.

— Robert D. Kilgour

The voice of business sends a strong message back to the Government that a further independence referendum is not wanted among the business community. Business owners are no longer prepared to sit back and allow momentous decisions on the future of Scotland to be taken without full engagement with those who will be directly affected

— Struan Stevenson

Patriotism is a love for your country and as a proud Scot I have spent my career helping to build economic opportunities and in attracting investment. I am also proud to be British and passionately want the United Kingdom to endure.  To succeed in that aim, we must acknowledge that remaining part of the Union is a key lynchpin in growing Scotland's wealth.

— Jack Perry CBE

The break-up of the United Kingdom would be disastrous for Scottish business, not least because rUK represents two-thirds of our market. In what are already challenging economic times, it would be madness to introduce trade barriers between us and our principal market.

— Dr Richard J Marsh

Throughout my career, I came into contact with many Scottish business owners who expressed concern about the devolved tax powers and the divergence of income and other taxes payable by Scottish taxpayers from the rest of the UK.  The last thing Scottish business needs is a tax system which puts Scotland at a competitive disadvantage to rUK.  SBUK provides a platform for Scottish businesses to put their collective views forward as a single, powerful voice.

— Ian M. P. Condie