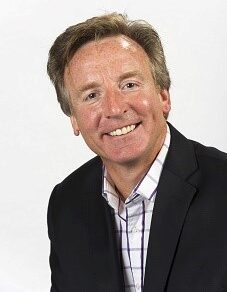 Robin MacGeachy is Chairman of Peak Scientific Instruments, the world leader in the manufacture & support of ‭laboratory grade gas generators.
Robin founded Peak Scientific in 1992, with the company going into administration in 1997. Robin worked for the new owners as MD until 2004 when he purchased the business. Peak HQ is based in Inchinnan, Scotland where all production is currently handled. In 2005 the business employed 40 people with a turnover of £5 million. Peak now employs 600 people, with a turnover of £80 million, 24 offices globally and growing at 10% plus per annum. 99% of sales are generated outside of Scotland.
The major challenge Peak Scientific face is continuing its rate of growth while maintaining its culture and ethos together with finding and developing the managers for the future across the globe.
Having heard investors that I know well, actively stepping back from investing in the Scottish economy, I fear for the future and am urging business leaders to share their support for Scotland to remain in the Union of the United Kingdom. It will only be by strength of voice and an evidenced based case that we will be able to defend the will of Scottish businesses of all sizes to remain in the Union.

— Robert D. Kilgour

Patriotism is a love for your country and as a proud Scot I have spent my career helping to build economic opportunities and in attracting investment. I am also proud to be British and passionately want the United Kingdom to endure.  To succeed in that aim, we must acknowledge that remaining part of the Union is a key lynchpin in growing Scotland's wealth.

— Jack Perry CBE