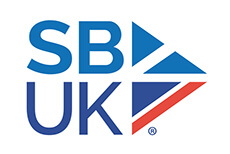 Hugh McNally is Managing Director of Forsyth of Denny, one of Scotland's leading haulage and heavy lift specialists operating from depots in central Scotland, delivering services across the UK.
Since acquiring the well-established firm in 2016, Hugh has led a process of modernisation and specialisation, investing in a new management team, plant, and fleet, and focussing on safety, quality, and performance – taking Forsyth from strength to strength.
A chartered engineer with experience within the water and renewables industry, Hugh is also the co-founder and previous owner of Windhoist Limited, a global installer of wind turbines operating from a base in Ayrshire.
Having heard investors that I know well, actively stepping back from investing in the Scottish economy, I fear for the future and am urging business leaders to share their support for Scotland to remain in the Union of the United Kingdom. It will only be by strength of voice and an evidenced based case that we will be able to defend the will of Scottish businesses of all sizes to remain in the Union.

— Robert D. Kilgour

Patriotism is a love for your country and as a proud Scot I have spent my career helping to build economic opportunities and in attracting investment. I am also proud to be British and passionately want the United Kingdom to endure.  To succeed in that aim, we must acknowledge that remaining part of the Union is a key lynchpin in growing Scotland's wealth.

— Jack Perry CBE