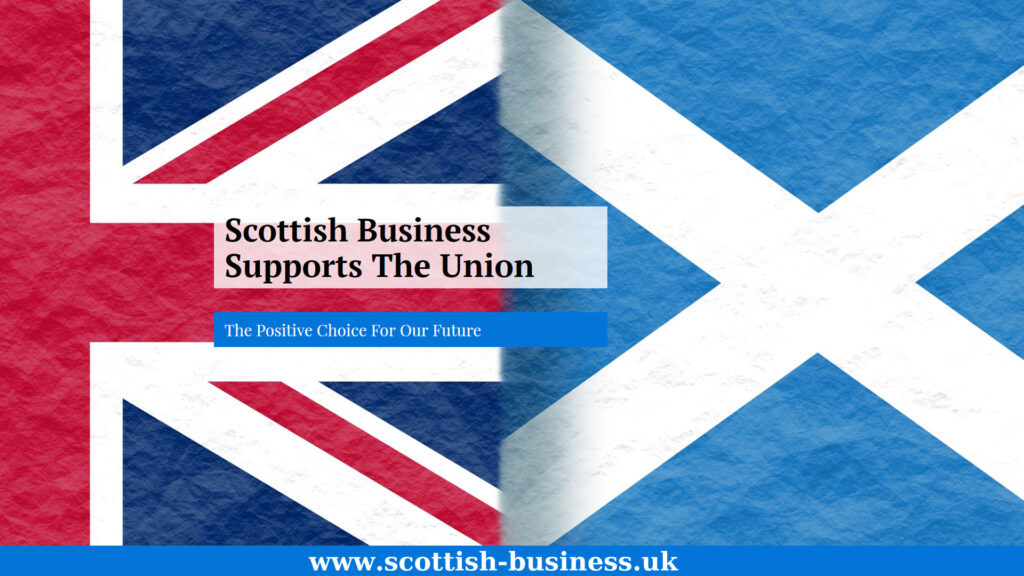 Pro-Union SME leaders speak up to preserve UK single market access
New SBUK research also indicates pro-Union business leaders favour less focus on Indyref campaigning and more collaboration between Scottish and UK ministers
A new snapshot of opinions among SBUK's own business network has shed new light on the priorities of SME leaders who prefer Scotland to remain in the United Kingdom.
Unprompted, an overwhelming majority (95%) of comments provided by 62 senior company leaders who shared insights cited access to the UK single market and customs union as a clear benefit that business would miss outside the Union.
This is perhaps unsurprising as the latest government statistics show Scottish exports to the rest of UK are worth £52 billion, compared with international exports to EU and non-EU countries worth £35 billion in total – highlighting the clear importance of keeping the UK single market and customs union intact.
At the same time, when asked what the Scottish and UK governments need to do better to support business growth and productivity, over half (55%) of responses said Scottish ministers should stop focusing on campaigning to break up the UK. A similar proportion of responses (52%) expressed a desire to see better collaboration between Scottish ministers and the UK government.
Struan Stevenson, Chief Executive of Scottish Business UK said:
"It's striking that unprompted, almost every single business leader surveyed raised the importance to company leaders of maintaining the UK single market and customs union. The clear risk to Scottish business of disruption to trade and commerce with Scotland's largest export market is weighing heavily on the minds of directors.

"It is also clear that the Scottish Government's endless campaign to take Scotland out of the UK is seen as a barrier to SME growth and prosperity. Company leaders recognise that far more can be achieved if Scottish ministers worked with their counterparts at Westminster far more collaboratively."
Benefits of being in the UK
Nearly a third (30%) spoke about the benefit for business derived from the credibility of being a UK company. Almost a quarter (22%) raised the benefit they receive from access to the UK workforce and supply chain and the same proportion raised the benefit of added financial security. (13%) spoke up for the funding and investment support they can access by being in the UK.
Boosting growth & prosperity
Other common themes raised by the survey respondents, which included a wide range of sectors and locations in Scotland were: seeing government get better at listening to business (mentioned in 32% of responses) and better alignment of regulation and tax systems between Scotland and the rest of the UK (mentioned in 29% of responses).
A fifth (21%) of the responses included a call for more to be done to invest in Scottish businesses, while a similar proportion (18%) suggested the need for action to improve education, skills and training in Scotland.
Next Steps
SBUK now aims to engage in more detail with business leaders, accessing their insights and talents to make recommendations to both governments on the best ways to help Scottish businesses and entrepreneurs grow and prosper.
About the research
In September 2021, Scottish Business UK (SBUK) surveyed senior SME business leaders (MD, CEO, Company Chair, Senior Partner, FD) who want to keep Scotland in the United Kingdom. It sought to understand:
Why business leaders think being in the United Kingdom benefits Scotland's c.361,000 small and medium-sized enterprises (SMEs).
What they think the Scottish and UK governments could do better to support business growth and productivity.
Unprompted written responses were provided by the 62 business leaders from a wide range of sectors and locations in Scotland.
To view the research report, please click here.
---
About Scottish Business UK
– Scottish Business UK (SBUK) is an independent, non-party voice for business leaders who want to see Scotland thrive economically as part of the United Kingdom. SBUK is a registered company known as 'SB Supports the Union Ltd'.
– SBUK's Advisory Council currently has a membership overseeing business interests that together employ over 10,000 people in Scotland and 35,000 people across the UK and Ireland. Profiles of each member can be read at https://scottish-business.uk/about-us/. SBUK is a registered company known as 'SB Supports the Union Ltd'.
Contact: info@scottish-business.uk