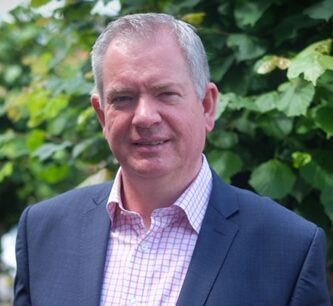 Former Labour MP and minister Tom Harris is a columnist for the Daily Telegraph, a member of the board of HS2 Ltd and founder of his own public affairs company.
Tom began his career as a journalist in Scotland before moving into public relations for the Labour Party and then into parliament, representing Glasgow Cathcart and then Glasgow South in the Commons between 2001 and 2015. He served as a Parliamentary Private Secretary (PPS) to the Northern Ireland minister John Spellar and then to Patricia Hewitt, Secretary of State for Health, before being appointed by Tony Blair as a minister at the Department for Transport. He stood unsuccessfully for the leadership of the Scottish Labour Party in 2011 and served briefly as a shadow environment minister under Ed Miliband, before returning to the House of Commons' Transport Select Committee.
On leaving parliament he set up his own public affairs company and led the Scottish Vote Leave campaign in the 2016 EU referendum. In 2018 he was appointed by the Secretary of State for Transport as a member of the Expert Challenge Panel supporting Keith Williams' independent review of the British railway industry. He now writes a daily column for the Telegraph Online and is a member of the board of HS2 Ltd. He is the author of "Ten Years in the Death of the Labour Party", published by Biteback in 2018.
Having heard investors that I know well, actively stepping back from investing in the Scottish economy, I fear for the future and am urging business leaders to share their support for Scotland to remain in the Union of the United Kingdom. It will only be by strength of voice and an evidenced based case that we will be able to defend the will of Scottish businesses of all sizes to remain in the Union.

— Robert D. Kilgour

Patriotism is a love for your country and as a proud Scot I have spent my career helping to build economic opportunities and in attracting investment. I am also proud to be British and passionately want the United Kingdom to endure.  To succeed in that aim, we must acknowledge that remaining part of the Union is a key lynchpin in growing Scotland's wealth.

— Jack Perry CBE